Experience Troon Golf
Prestige Golfshire Club
Enjoy the ultimate golf experience at India's #1 golf course
The Prestige Golfshire Club, is a 275-acre premier golf course owned by the Prestige Group and managed on behalf of the owners group by the world's largest golf management company Troon Golf, it is the jewel in the crown of India's Silicon Valley - Bangalore.
The Golfshire Club Course measures over 7,000 yards from the championship tees but offers golfers of levels the ability to play from 5 tee options. Employing the undulating contours of a links course and a distinctive bunker style, this golf course offers a natural beauty and an uncompromised golfing experience.
18 Hole Course
Clubhouse
Conference Facilities
Swimming Pool
Squash Court
Locker Rooms
Pool and Snooker Room
There are numerous lakes and streams that meander their way through the golf course providing a calm and serene atmosphere that is abundant in bird life and local fauna. The Club has added attractions such as a Wellness Zone, Swimming Pool, Squash Court.
The facility also offers guests North Bangalore's premier fine dining restaurant, the Falcon Greens, that serves cuisines from all over the world. With a perfect combination of self-indulgent features, contemporary design and impeccable service, the Golfshire Club is where you can truly feel relaxed and at one with nature.
Golfing Facilities
Measuring just over
7,000 yards
A par
72
championship golf course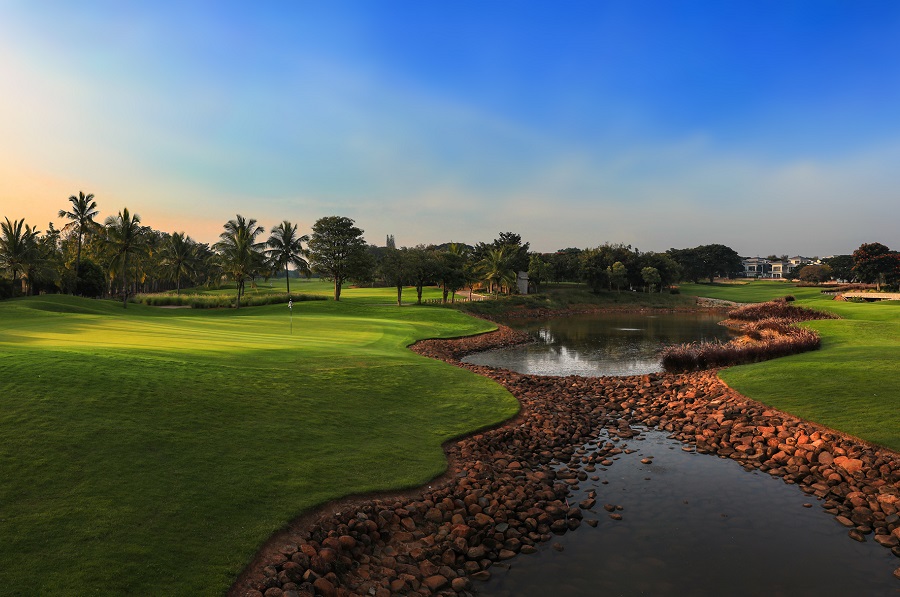 Measuring just over 7,000 yards, the Prestige Golfshire Club offers an 18-hole championship golf course with a golf driving range for those who want to practice their golf and hone their skills. Our golf course and club offers our guests the perfect environment for their golfing pleasure set at the foot of Nandi Hills and just a few kilometre drive north of the international airport. Our resort is managed by the world-renown golf resort management company Troon Golf.
Prestige Golfshire Club
Amenities
The Falcon Greens restaurant is a unique blend of Indian, Oriental and Western cuisines. We also offer poolside dining and function dining rooms (at an additional charge) here at Prestige Golfshire. Our swimming pool, gym and wellness areas are available to Members and Villa Guests as well as Social Members. The tennis courts and sports centre are also available upon request at a fee.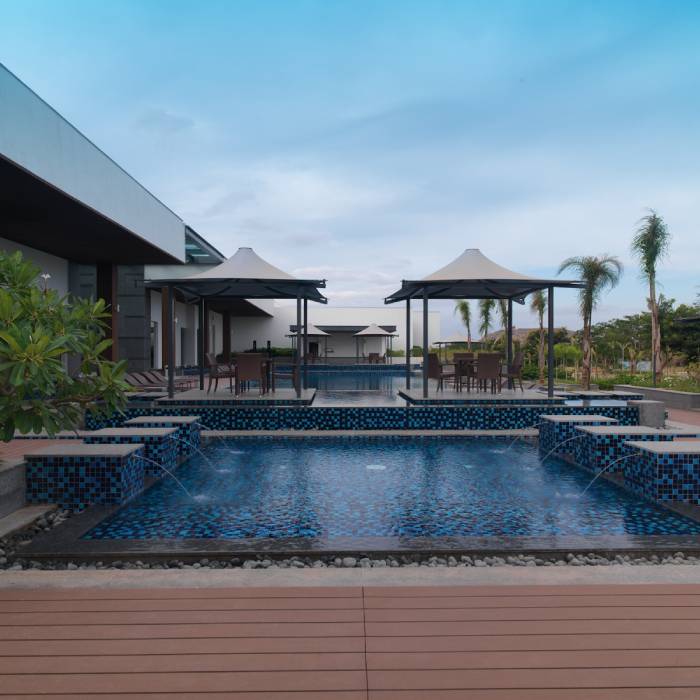 Swimming Pool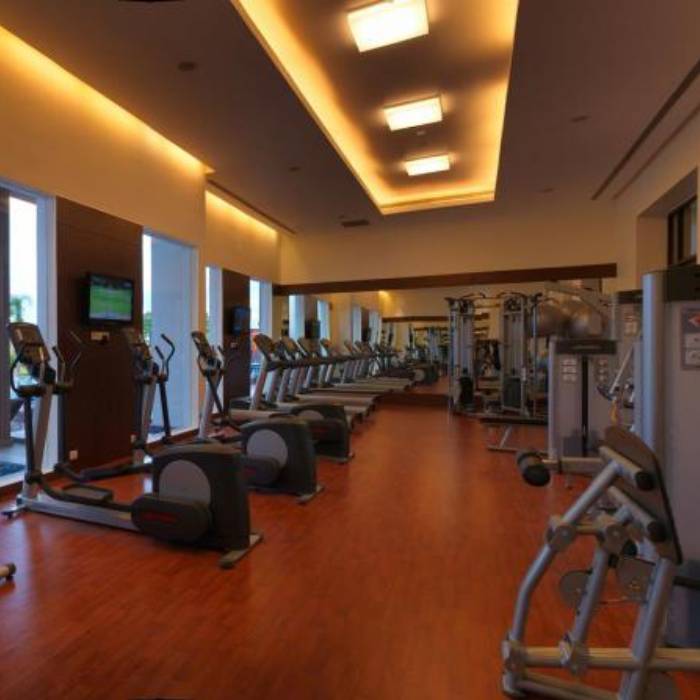 Gym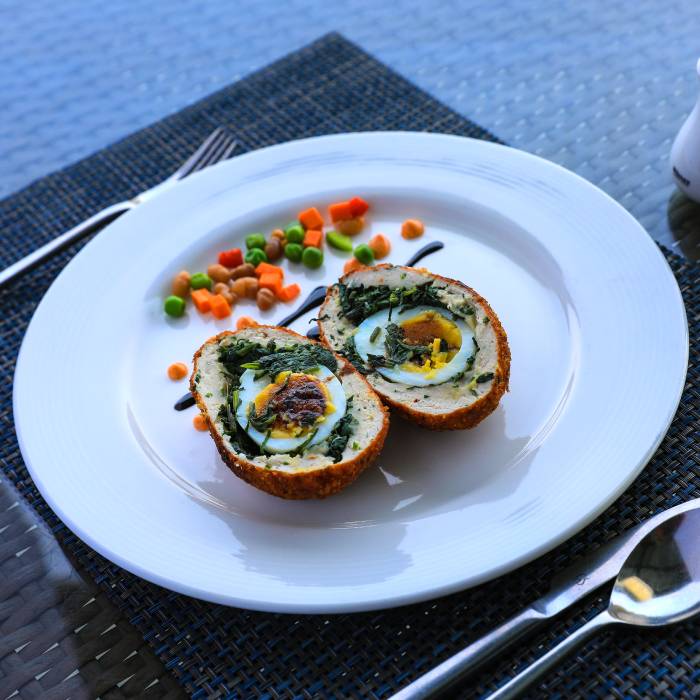 Restaurant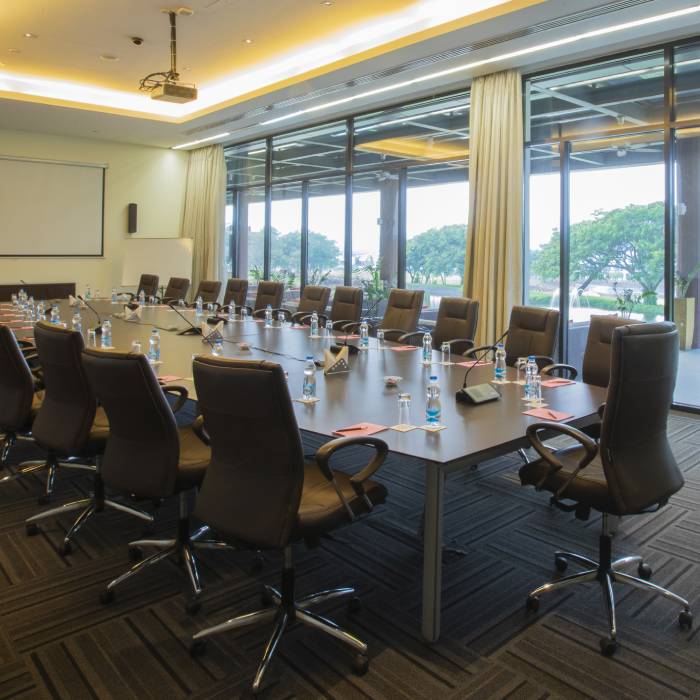 Conference Rooms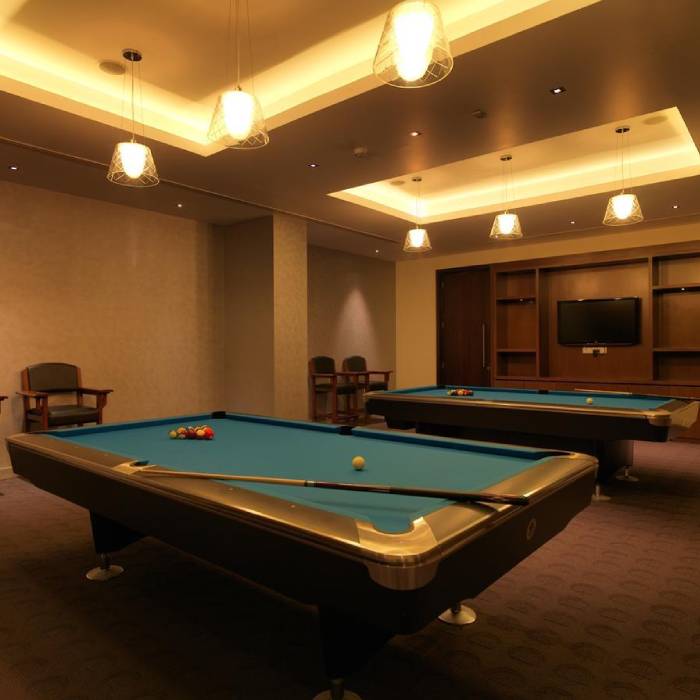 Pool & Snooker Room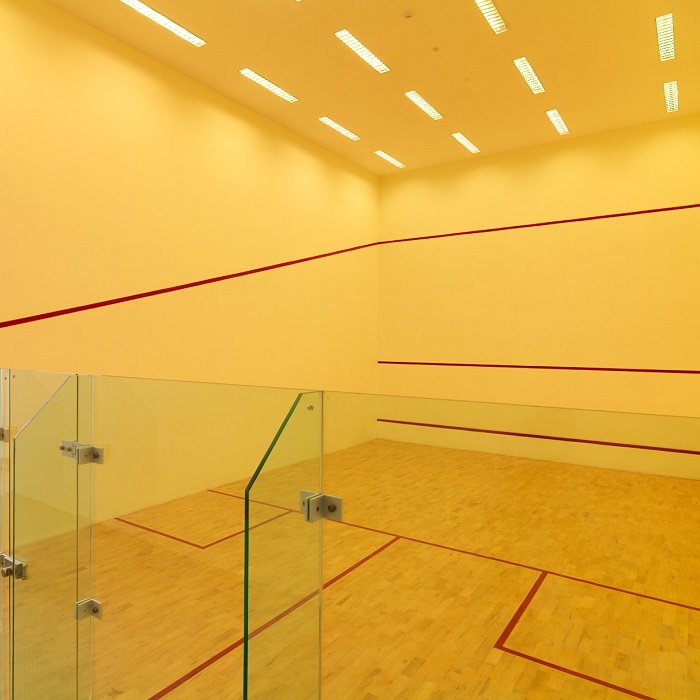 Squash Court
Eremia
The Rules of the R&A govern all play except where local rules apply!
Out of Bounds (Rule 27-1) is defined by white stakes or lines. Boundary roads and fences are out of bounds as are interior estate roads.

Water hazards (Rule 26) are marked by yellow stakes or lines while lateral water hazards are marked with red stakes or lines.

For any ball lost outside the greenbelt in the love grass, the player may drop a ball within 2 club lengths where the ball last crossed the margin of green rough. Penalty of 1 stroke.

Artificial surfaces, paths, bridges and staked trees are immovable obstructions with relief provided by Rule 24-2.

Course markings are measured in yards to the centre of the green.

Keep carts on paths around tees, greens and bunkers. Carts must remain on the path on all par 3 holes.

Please replace divots, repair ball marks and rake bunkers.

Please play ready golf and keep pace with the group ahead. Allow faster players to play through.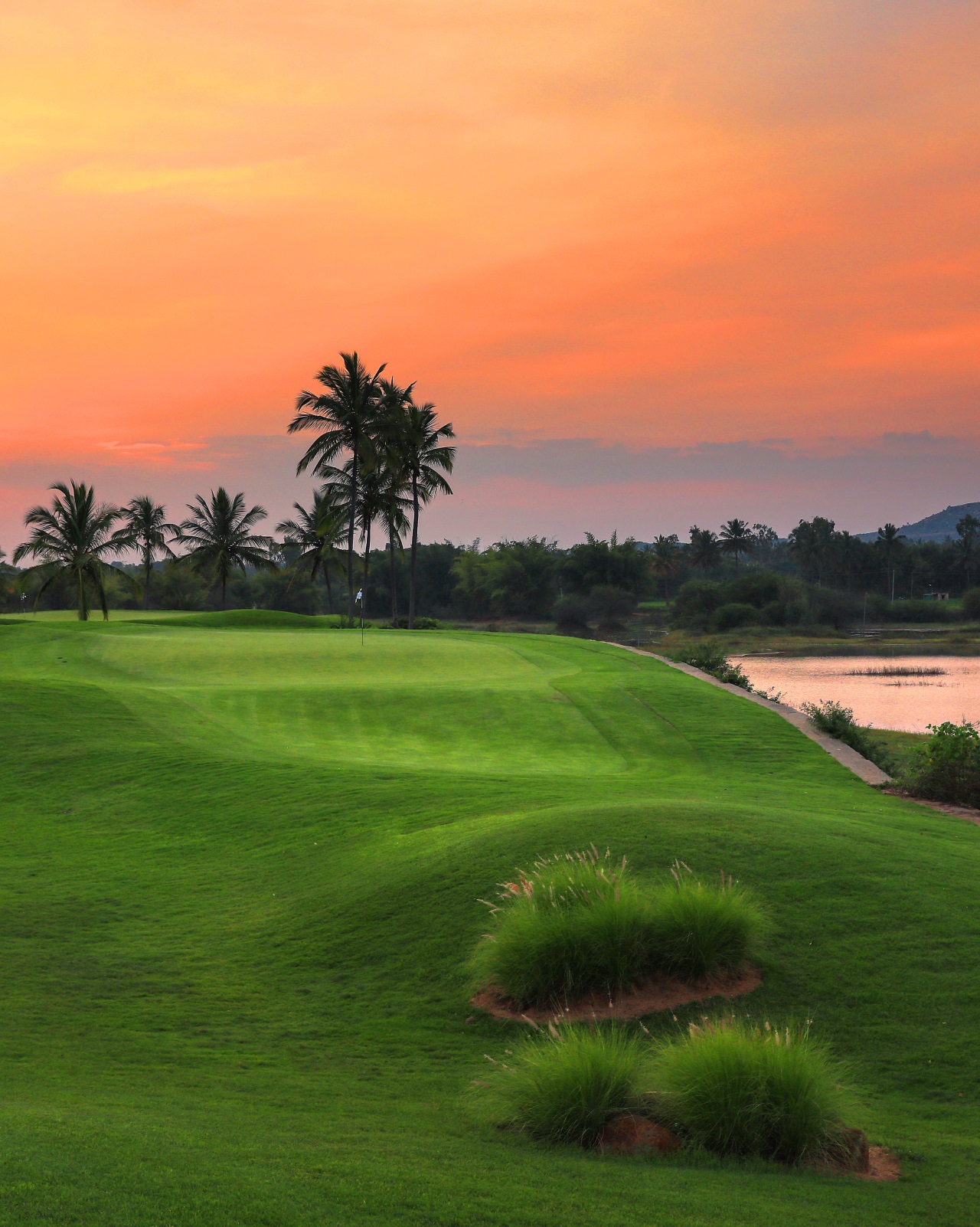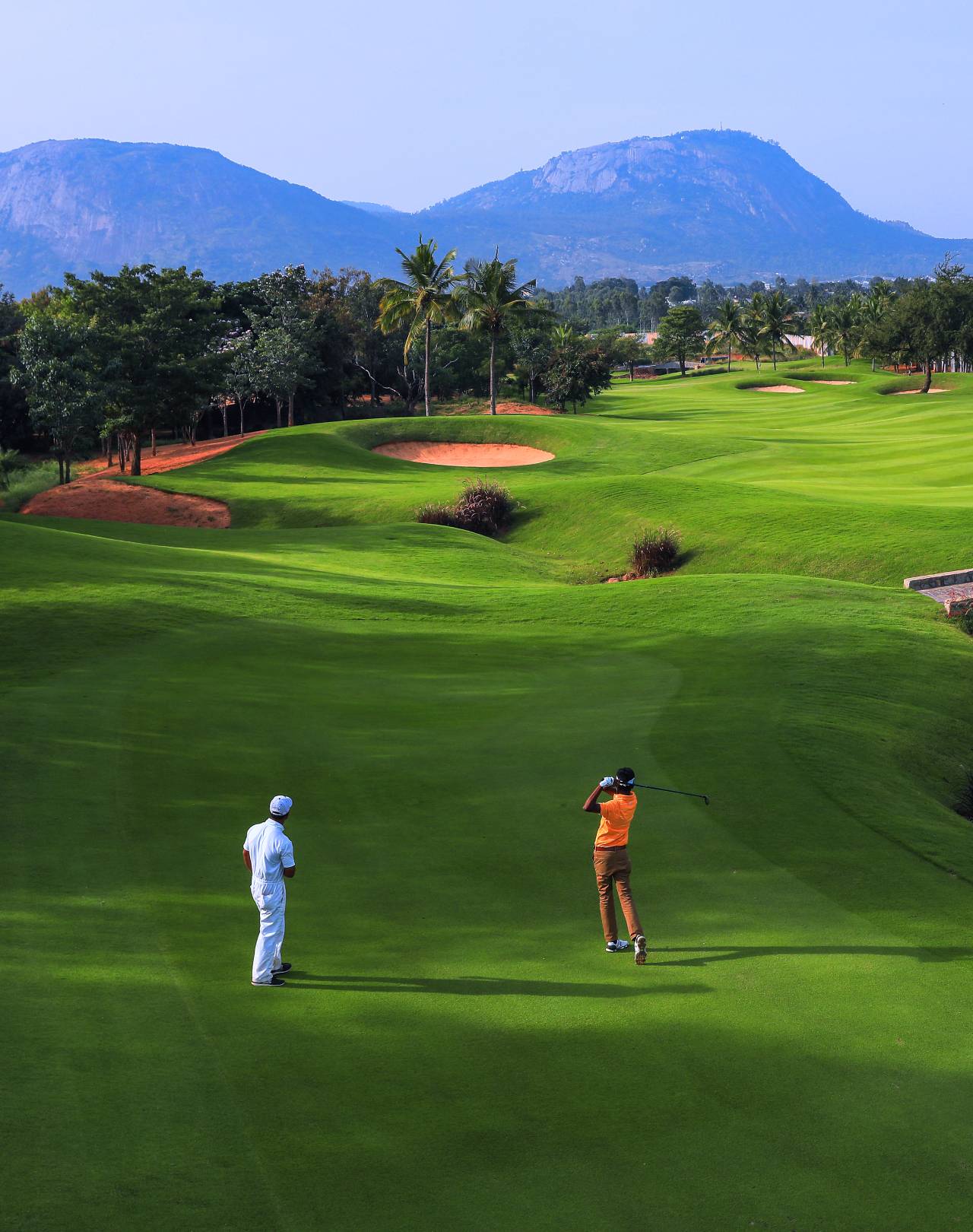 Eremia
All members will have to declare their Home Club if they would like to take part in any Tournaments.

All Scorecards for each round must be submitted, even if the round is at another Golf Course. Failure to do so will result in the member being penalized one round at gross par. If your Home Club is a club other than Prestige Golfshire, it is the player's responsibility to submit the scorecard to their respective Home Club.

All players are requested to maintain a handicap only at one golf club. If a player has a handicap at two clubs, the rounds submitted should match at both clubs. In case it doesn't, the lower handicap index must be considered. The player is responsible for declaring their lowest handicap index. Failure to do so will result in disqualification.

Winning a tournament by a score below your handicap will drop your handicap by the following shots:

During submission of Scorecards, please make sure the following is clearly marked (in bold where necessary): Name, Date, Which Tee Markers You Have Played Off, Player Signature, Attested

Handicaps will be calculated on the 16th and 1st of every month.